COVID19(新型コロナウィルス肺炎)対応に関するお知らせ
ここをクリックしてください。
---
当会について
PanSIG大会とは、全国語学教育学会(JALT)の分野別研究部会(SIG)により企画・支援されている年次大会で、日本、アジア、そして世界の語学教育分野の第一線で活躍する研究者や教育者の集いです。今年度は、過去最高の発表者となり、お互いが会員と交流し人脈を広げることができる場となっています。
---
PanSIG 2020大会
PanSIG 2020がキャンセルされたことをお知らせします。 Presentations will be available online from June 20th.
When CoVID-19 struck, the PanSIG team was just finishing up the vetting of the presentation proposals for the conference. After we made the decision to cancel the conference, we were faced with the question of what to do with these abstracts. Knowing that these abstracts represented a wide range of research efforts of a lot of people, we decided to provide these presenters with an alternative opportunity to do their presentations. After much discussion, we decided that the most straightforward way would be to ask them to record their presentations and upload them to YouTube, and PanSIG would issue a handbook with abstracts and links on June 20th.
Why June 20th? This year, we moved the PanSIG registration site from ConfTool to the framework created by Gary Ross for the JALTCALL2020 conference. As it happens, the JALTCALL conference will also be moving online. We decided that June 20th would allow us enough time to learn from the JALTCALL SIG's experience. We are also inviting SIGs to organize online forums on that weekend.
All this will be challenging, but we have a number of interesting abstracts, so we hope that we can support the research efforts of the participants and also provide an online space for SIGs to network. If you have suggestions or wish to join in the discussion, please contact us at pansig2020@gmail.com. We look forward to hearing from you.
To keep up with news, please follow us on Twitter @JALT_PanSIG and / or our Facebook page.
---
PanSIG 2019大会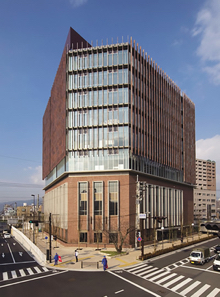 場所:甲南大学マネジメント創造学部CUBE西宮(西宮市高松町8-33)
地図:https://goo.gl/maps/N5Ej185uVYG2
日程:2019年5月18日-19日
---
PanSIG 2018大会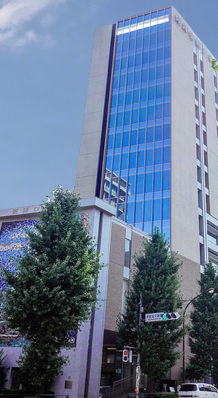 日程:2018年5月19日~20日
事前申し込み・支払締め切り:2018年5月8日
場所:東洋学園大学(本郷キャンパス)
〒113-0033 東京都文京区本郷1-26-3
TEL:03-3811-1696 (代)
---
PanSIG 2017大会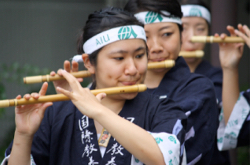 場所:国際教養大学(秋田市)
日程:2017年5月19日〜21日
テーマ:言語教育の視野を広げよう ("Expand your interests")
開催に当たりご協賛いただいた国際教養大学に改めて深く御礼申し上げます。
---
2016 PanSIG Journal Published
The 2016 PanSIG Journal has been published, containing 45 peer-reviewed papers that were originally presentations at the PanSIG 2016 conference at Meio University in Nago, Okinawa on May 20-23, 2016. You can download the 2016 PanSIG Journal here (PDF). You can access previous publications through the PanSIG publications page.
---
PanSIG 2016大会: Photos, Handouts and Slides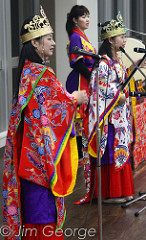 PanSIG 2016 at Meio University was a great success! Thank you to the organizers, presenters, participants, and student volunteers. You can also download handouts and slideshows from some of the presentations. We have a collection of great photos of PanSIG 2016: