PanSIG is an annual conference usually held in May, and organized by many of the Special Interest Groups (SIGs) of the Japan Association for Language Teaching (JALT). The conference brings together leading scholars and practitioners in language education from Japan, Asia, and throughout the world. It is meant to be a smaller, more intimate conference than the annual international JALT conference (which is held each fall), and is a place where SIG members can network with each other.
---
PanSIG 2023 Key dates:
Conference: May 12 to 14, 2023 at Kyoto Sangyo University
Call for Presentation Proposals (CFP) open November 30, 2022 - January 20, 2023
Research grants submission deadline: October 31st
Conference grants submission deadline: January 20, 2023
February 14: Conference Grant Application results have been emailed. If you applied, please check your inbox!
March 13: If you submitted an abstract, you should have received your results by now by email. If you cannot locate your results, please contact our Conferences Chair with the details about your submission.
Early bird registration deadline: TBA
---
PanSIG 2022: A successful return to face to face conferences!
updated July 26, 2022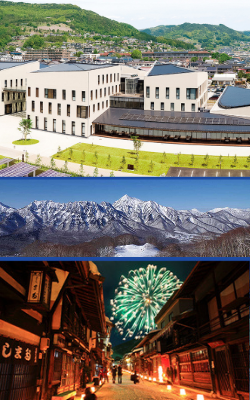 PanSIG 2022 Conference took place face-to-face July 8-10, 2022, and feedback from participants was very positive. Thank you to the University of Nagano (長野県立大学) Miwa Campus for hospitality and to the wonderful students who were helpful volunteers. PanSIG 2022 was well attended (close to 400 attendees in person, and a good number of folks joining us online), with more than 175 presentations on campus (17 of which were hybrid) and seven online-only presentations.
The conference theme was (Re)imagining language education. What is the future of language education in a post-pandemic world? How will we teach, research, and learn languages? What challenges will learners, researchers and educators meet and overcome? What new connections will be made among learners, educators, and researchers within and beyond our classrooms and communities? The theme connects well with JALT SIGs, and the PanSIG 2022 Conference will be a place where educators, researchers, and learners can re(imagine) our professionalism and academic excellence, thinking about how to help students enhance their learning and share, discuss and engage in research and practice in meaningful ways in the post-pandemic world.
(Please note that the dates for PanSIG 2022 were later than usual. We chose the date to avoid a schedule conflict with a festival in Nagano, which took over May and June in 2022. This change meant that PanSIG attendees were able to find affordable hotels and transportation, which would have been our biggest concern if we were to try to hold PanSIG during the festival.)
---
PanSIG 2022 was awarded an EVE Voices Badge!
The PanSIG 2022 Conference was awarded an EVE (Equal Voices in ELT) Voices Badge for gender balance and L1 balance in our plenary speaker lineup!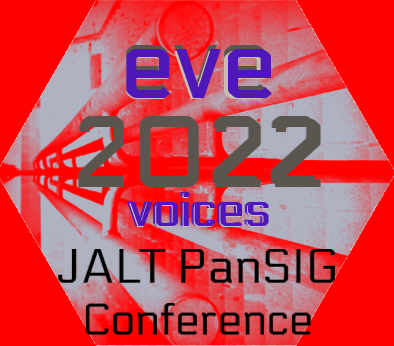 ---
The 2021 PanSIG Journal Has Been Published
posted June 3, 2022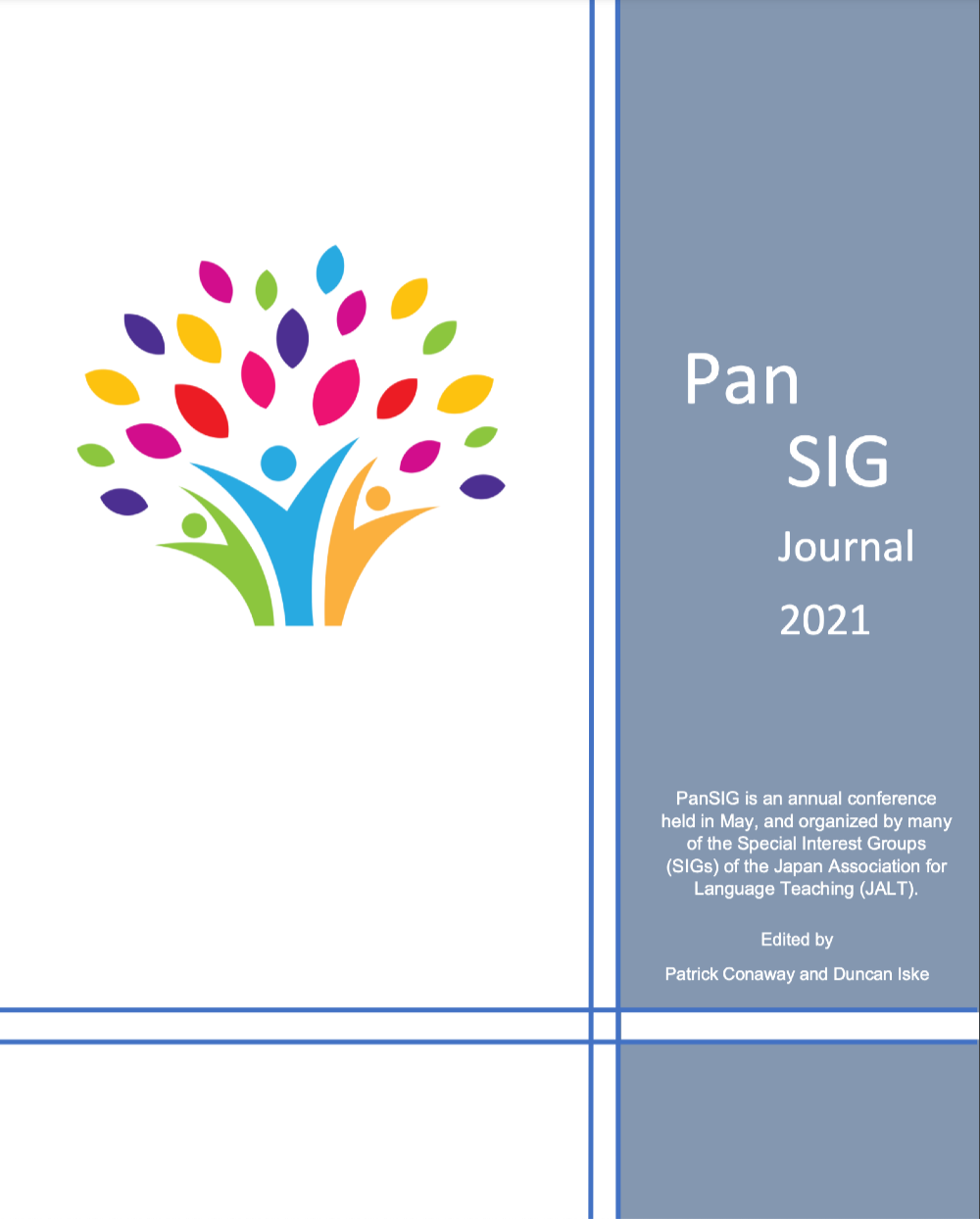 This journal represents the seventh edition of the annual PanSIG Journal in its latest form – following 14 years of proceedings publications beginning with 2002 – which includes a selection of articles based on presentations from the 2021 conference. With a detailed and supportive blind peer review process, authors were able to produce high quality articles. The challenges posed by the pandemic in 2021 undoubtably made it difficult to make the time to write, review, and revise articles but our authors rose to that challenge. The articles finally selected for publication in the 2021 PanSIG Journal effectively represent the diverse range of topics presented at the PanSIG conference. Although the reader can only observe the final product of the selected articles, the effort and care of the authors and reviewers to help the submissions reach their full potential clearly show that the PanSIG Journal is just as much a place to grow as a novice author as for the language teaching community to share new ideas.
[Download the 2021 PanSIG Journal (PDF)]
---
PanSIG 2021 was a success!
PanSIG 2021 was the 20th PanSIG conference and the second PanSIG to be held completely online. The conference was well attended (close to 500 participants) with more than 160 presentations and more than 250 presenters and many volunteers helping as room hosts, reviewers and many other tasks. The conference handbook 2021 is now available as a permanent record of the event in our archive, https://pansig.org/archive
---