PanSIG 2017 is fast approaching and we ask that you help us promote the conference using the banners and posters below. More will be added in the near future, so please check back periodically. In addition, you can help support PanSIG by "liking" our page at facebook.com/JALTpansig and following us on Twitter at twitter.com/JALT_PanSIG.
Brochures / Posters
This colorful image would look great on your office door! Right click (or control-click on Mac) to download it.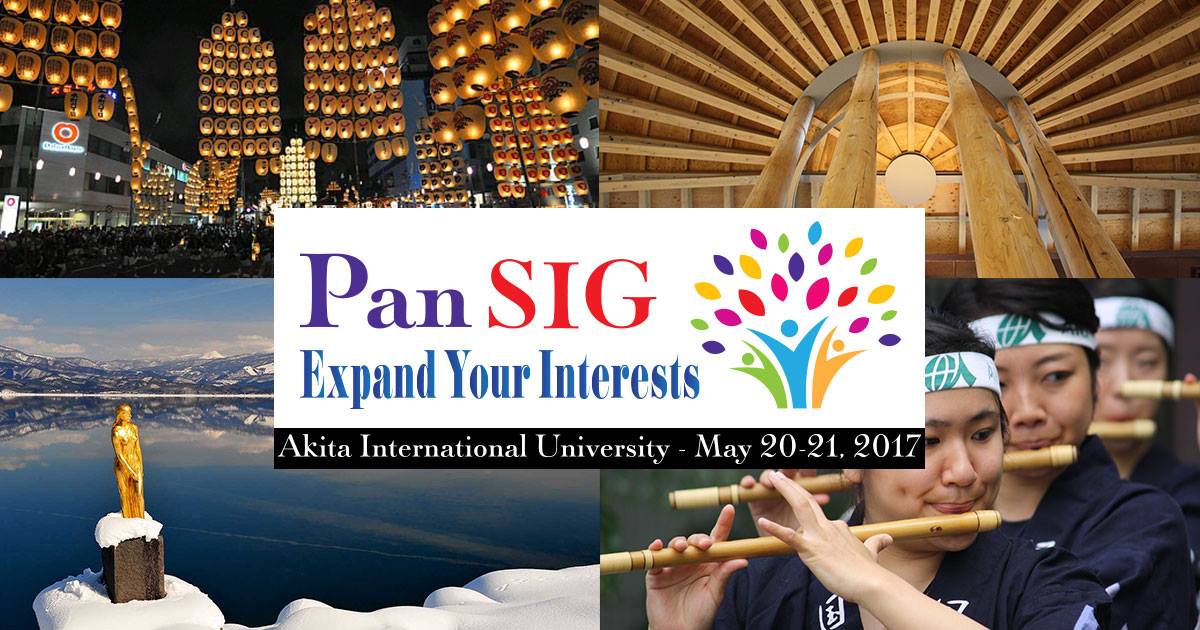 Facebook
We have a Facebook event page:
If you are attending PanSIG, please click the Going button on the event page.
If you aren't going, you could still support us by clicking on the Like button.
Please share the event page on any SIG Facebook entities (groups, lists, etc.).
Please share the event page on your own Facebook page.
The PanSIG Facebook group page is facebook.com/JALTpansig. Please be sure to "like" our page and share it with other teachers.
Banners
Right click (or Control click on Mac) to save this image:
JALT PanSIG International Conference
May 19-21, 2017
Akita International University, Akita, Japan
http://pansig.org
Deadline for presentation and poster proposals: January 15, 2017